Safety Glasses - Clear, Yellow, Colored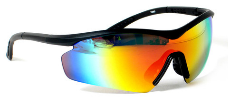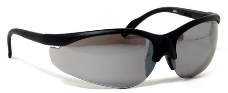 SGSAF15993
SMOKED & RED REVO
SGSAF15992
SMOKED & MIRROR
SGSAF11972
SMOKED & MIRROR
SGSAF11973
SMOKED & RED REVO
SGSAF11974
SMOKED & BLUE REVO
All safety glasses are made with scratch resistant polycarbonate lenses. Protective eyewear provides limited protection against moderate impact hazards, metal chips, particles and sparks. They feature impact resistance, side protection, and great comfort.
Meets or exceeds ANSI Z87.1 Safety Standard.
All safety glasses come individually wrapped in their own hangable packaging.
SGSAF15994
SMOKED & BLUE REVO
SGSAF13913
SMOKED & BLUE REVO
All safety glasses can be purchased by the single pair, per-dozen, or the case (25 dozen).